My Mother, Ena May Lammiman was born in 1908 and was the third child of Henry and Antoinette Lammiman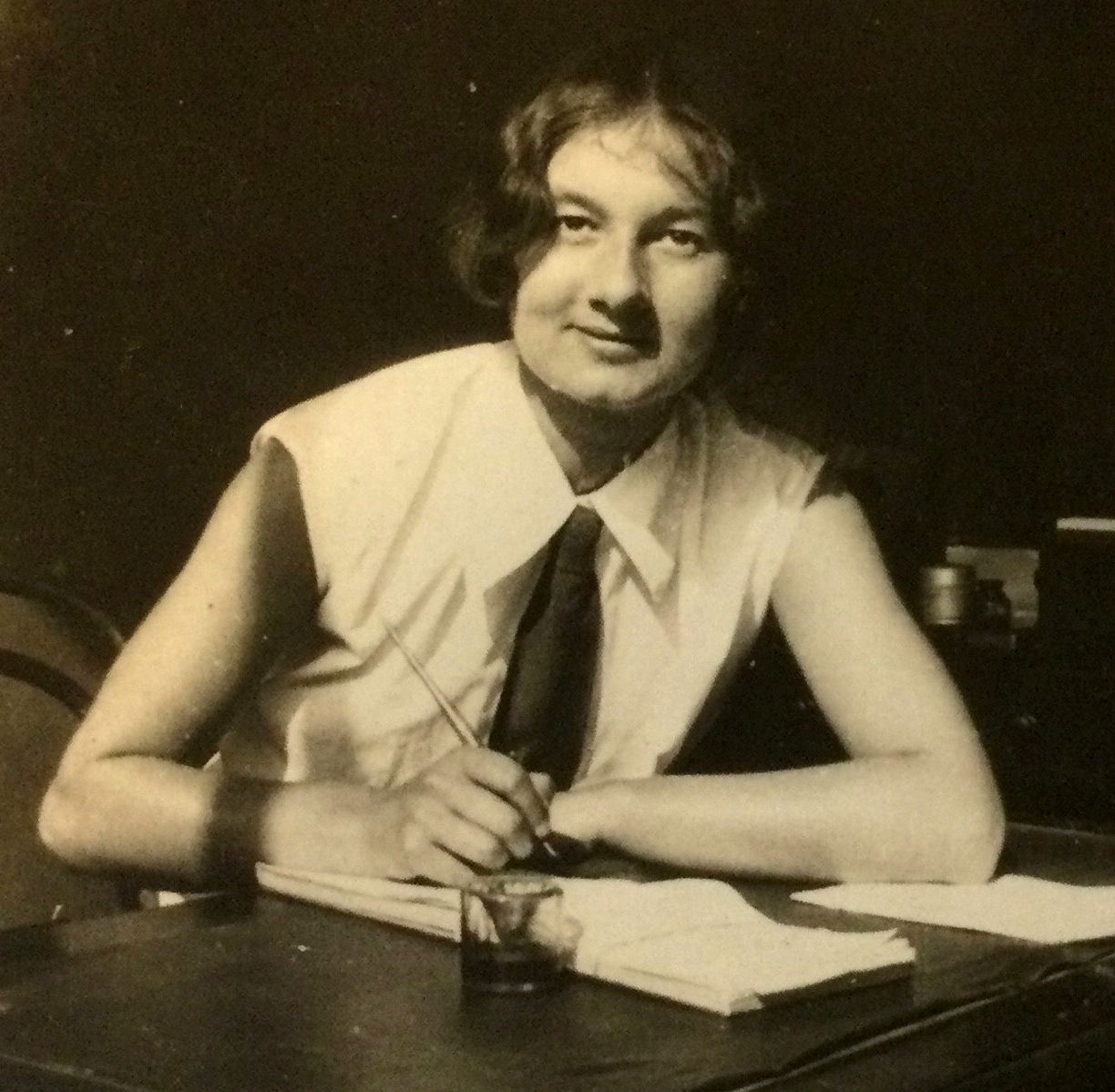 (sadly the first baby boy had died at only two months). Her big sister Winnie was three years older than Ena and they remained close all their lives. She had two younger brothers, Geoff and Bert, and the family lived in a Victorian terrace in Deans Road, Hanwell, which backed on to the cemetery.
In the 1920s, compulsory free education was for all children aged between 5 - 14 years. After that, you were expected to find employment or stay at home and help with siblings and chores. However, Ena seemed to have had other ideas and wanted more education, as I imagine she had seen how hard life could be on a low income and wanted better, as did my Father, both attending evening classes to gain some qualifications. I believe Ena was the only one of her siblings to have further education.
In 1922, Ena and her Father signed the indenture for Pitmanís School in Ealing. It must have been quite an intimidating event, judging by the rather legalistic language in the huge impressive document. Ena was outgoing and already very involved with St Mellitus Church and Baden Powellís Scouting Movement, which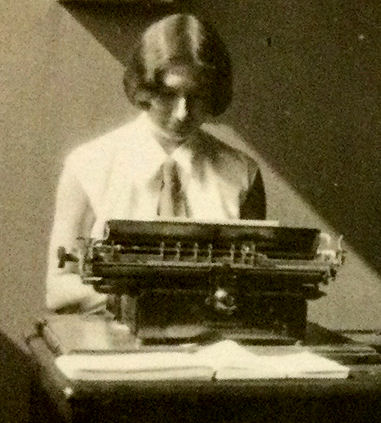 seemed to involve a lot of camping. Further education was something that must have been slightly squeezed sometimes, with her active social life! However, Ena thrived on it all, she was proud to receive a Pitmans education and always spoke fondly of the time she spent there. She was obviously so pleased with the outcome, that years later, she persuaded one of my sisters, Janet, to follow in her footsteps and go to Pitmans in Ealing as well. Janet attended around 1959 and never looked back. As soon as she had her qualifications, she was delighted to be employed first as a shorthand typist then promoted to being a secretary at Kodak in Wealdstone. She too remembers having a happy time at Pitmans, which was so much more enjoyable than going to an ordinary school.
Enaís typing certificates show that twice she achieved a Second Class pass, but on the third try, just a few months later, she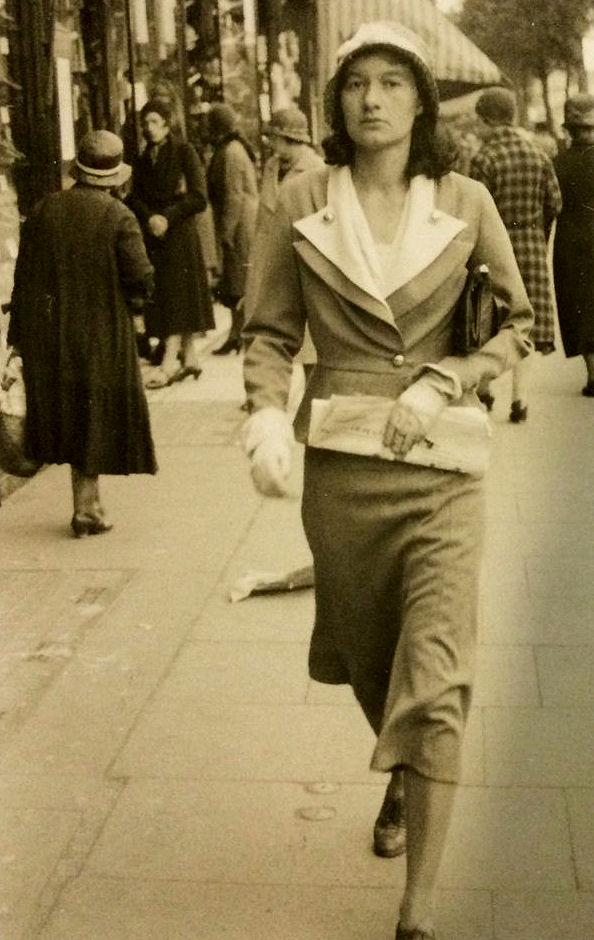 gained a First Class pass. Never one to give up until she achieved the best result, obviously! Shorthand was something I remember seeing from when I was very young. Ena used it to jot down notes, reminders for shopping or simply to write things down that she didn't want any of her three girls to read! There was always a typewriter at home, to which we all had access, but they are relics of a bygone era now!
In 1924, Ena completed her time at Pitmanís and I was amazed to find a very kind letter from the college, enquiring after her health and informing her of two possible job vacancies they thought might be suitable. Clearly Pitmanís looked after itsí students and tried to help them quickly embark on a career.
Ena took their advice and was offered a job with Messrs Steel at the princely sum of between 25 - 30 shillings per week. Of course this is pre-decimalisation, so 25 shillings converts in todayís money as £1.25p per week! That, I believe, was good money indeed for a 16 year old just starting out.
I presume getting married in 1934, or starting a family in 1939, was when Ena stopped work. She had been with the same company for ten years or more and my eldest sister, Christine, thinks that she worked again during WWII for them, as there was a shortage in the workforce. I have vague memories of it being to do with properties the company was renting out, so maybe she was keeping the books for rental, or even collecting the rents, but how I wish I had asked more questions when she was still with us!
Our lovely Mum, Ena May, died at home in 1978 and our Dad followed but a few months later. Putting together photos and paperwork and pieces of history and the family tree is cathartic, time consuming, but can be a lot of fun. I hope you have enjoyed reading about a Pitmanís student from 100 years ago.
Valerie Compton
Beyond Pitmans School
It's uncertain when Ena actually left Pitmans School, but most likely in the autumn of 1924. She received a letter from a certain Dick Coxford whom it appears was employed by Pitmans to assist graduates in getting work. Below is a letter from Dick Coxford to Ena providing two possible work opportunities. The letter is written in quite a personal manner and at the end it's signed, 'Love from Dick Coxford'.
Click images to see a full size version
Pitmans School

52 - 54 Uxbridge Rd.

17.10.1924

Dear Ena,

Hope your face is not too bad and that you did not catch a cold in it yesterday.

My real reason for writing is that two local jobs came in this morning - which might suit you. Anyway you can please yourself - I expect that you think I am anxious to get rid of you but itís only because there may be nothing doing when your time is up. The first is at:

Messrs C.G. & H.A. Steel

Estate Agents

2 Plough Terrace Tel: 1274

S Ealing

I think this more suitable because he will give you 25/- and I think if you arrange for it a rise possibly to 30/-. I have arranged for you to go and see them before Monday so if you donít go you must let me know.

The other is: Vactite Wire Co.

Bollo Lane

Acton Tel: 616 Chiswick

I made no arrangement for you to go there but I should do so if the other doesnít suit. I said 25/- was the lowest we could send anyone and they said they would give that.

Hoping that you will soon be better.

Love from

Dick Coxford
Ena's Certificates and other related Pitmans documents provide a fascinating audit trail of her time at Pitmans School
Please click the title under the small images for a full page version